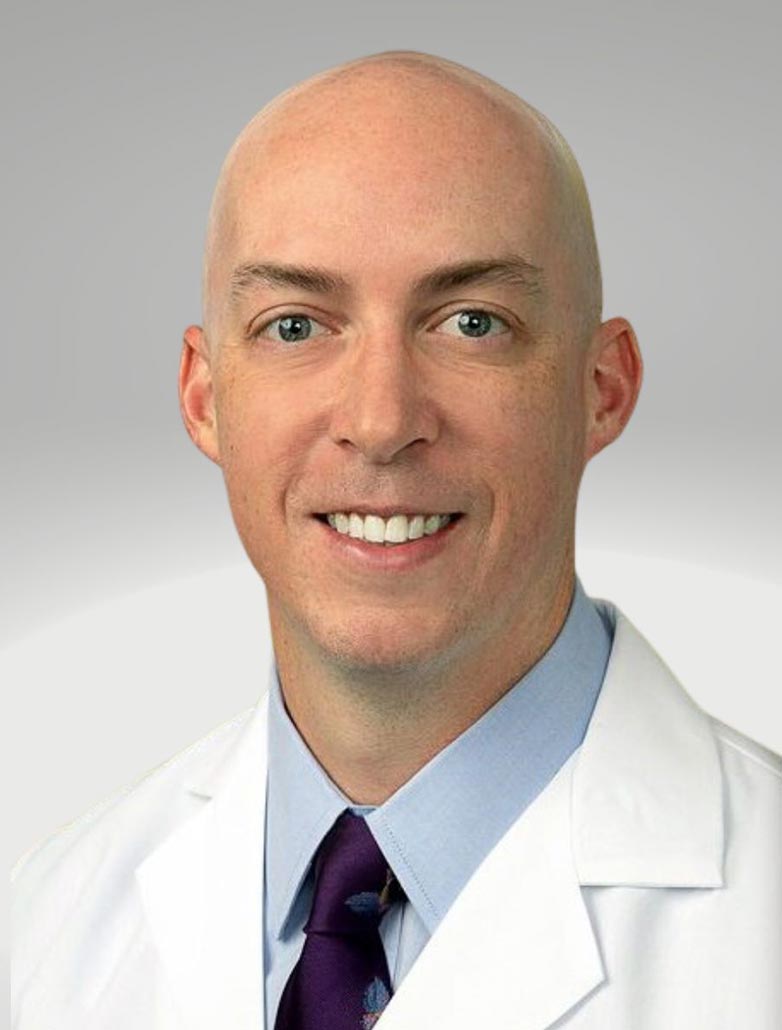 DR. SEAN KELLY
Dual Fellowship-Trained Orthopedic Surgeon
Undergraduate
Assumption College Bachelor of Arts in Biology, Chemistry and Mathematics, Worcester, MA
General Surgery Residency Program
University of Florida College of MedicineJacksonville – Internship
Pediatric Spinal Deformity Fellowship
BC Children's HospitalVancouver, BC, Canada
Doctor of Osteopathic Medicine
Edward Via College of Osteopathic Medicine (VCOM), Blacksburg, VA
Orthopedic Surgery Residency
Larkin Community HospitalSouth Miami, FL
Adult & Pediatric Orthopedic Spine and Neurosurgery Fellowship
Schulich School of Medicine & Dentistry, Western University, London, Ontario, Canada
Dr. Sean Kelly is a dual fellowship-trained adult and pediatric spine surgeon that heads up the Wesley Chapel Spine Center location for Joseph Spine Institute (JSI). Dr. Kelly will also be practicing at the Tampa office. Dr. Kelly is originally from Boston, Massachusetts. He received his BA in Biology, Chemistry and Mathematics at Assumption College, where he Graduated cum laude while also lettered in baseball and swimming.
Dr. Kelly continued his education at Edward Via College of Osteopathic Medicine (VCOM) in Blacksburg, VA. He proceeded to the University of Florida College of Medicine Jacksonville for an Internship in their General Surgery Residency Program. After completion, Dr. Kelly began his Orthopedic Surgery Residency at Larkin Community Hospital in South Miami, FL, where he received the following accolades:
Nominated for the 2021 David C. Leach Award – ACGME

 

Selected as Chief Resident for the 2019 2020 academic year

 

Top 10 Finalist for 2019 Florida Resident of the Year Award
Dr. Kelly went on to train at The University of British Columbia's Pediatric Spinal Deformity Fellowship at BC Children's Hospital where he trained in both complex spinal deformity and Anterior Vertebral Body Tethering (AVBT), a fusionless, motion preserving technique for growing kids with scoliosis. He then proceeded to Western University's Schulich School of Medicine & Dentistry to train in their Adult and Pediatric Orthopedic Spine and Neurosurgical fellowship program where he trained in degenerative disorders of the spine, tumor, and trauma.
Dr. Kelly believes in providing patients comprehensive and compassionate care that strives for not just optimum spinal health, but the best possible overall health and wellness. While his surgical capabilities range from open techniques to minimally invasive surgery to some of the newest, proven techniques and technology, Dr. Kelly is rapidly expanding the use of this new technology such as navigation-guided and robotic-assisted pedicle screw placement which aims to enhance precision, accuracy and predictability. He also provides a wide range of nonsurgical treatments to his patients, including physical therapy and spinal injections.
Dr. Kelly specializes in degenerative spine conditions for such as degenerative disc disease, slipped or herniated discs, osteoarthritis and spinal stenosis. He also treats spinal conditions resulting from spinal abnormalities, such as scoliosis and kyphosis, as well as conditions resulting from injury and trauma. He is committed to providing the best customized care for each individual patient that takes into account total body health and emotional wellness. Dr. Kelly's practice and extensive training includes the treatment of both adult, young adult and pediatric spine disorders.
In his free time Dr. Kelly enjoys staying fit and deep sea fishing. He loves an active lifestyle with his family. They enjoy visiting theme parks, the beach, cooking and eating great cuisine with friends and family.